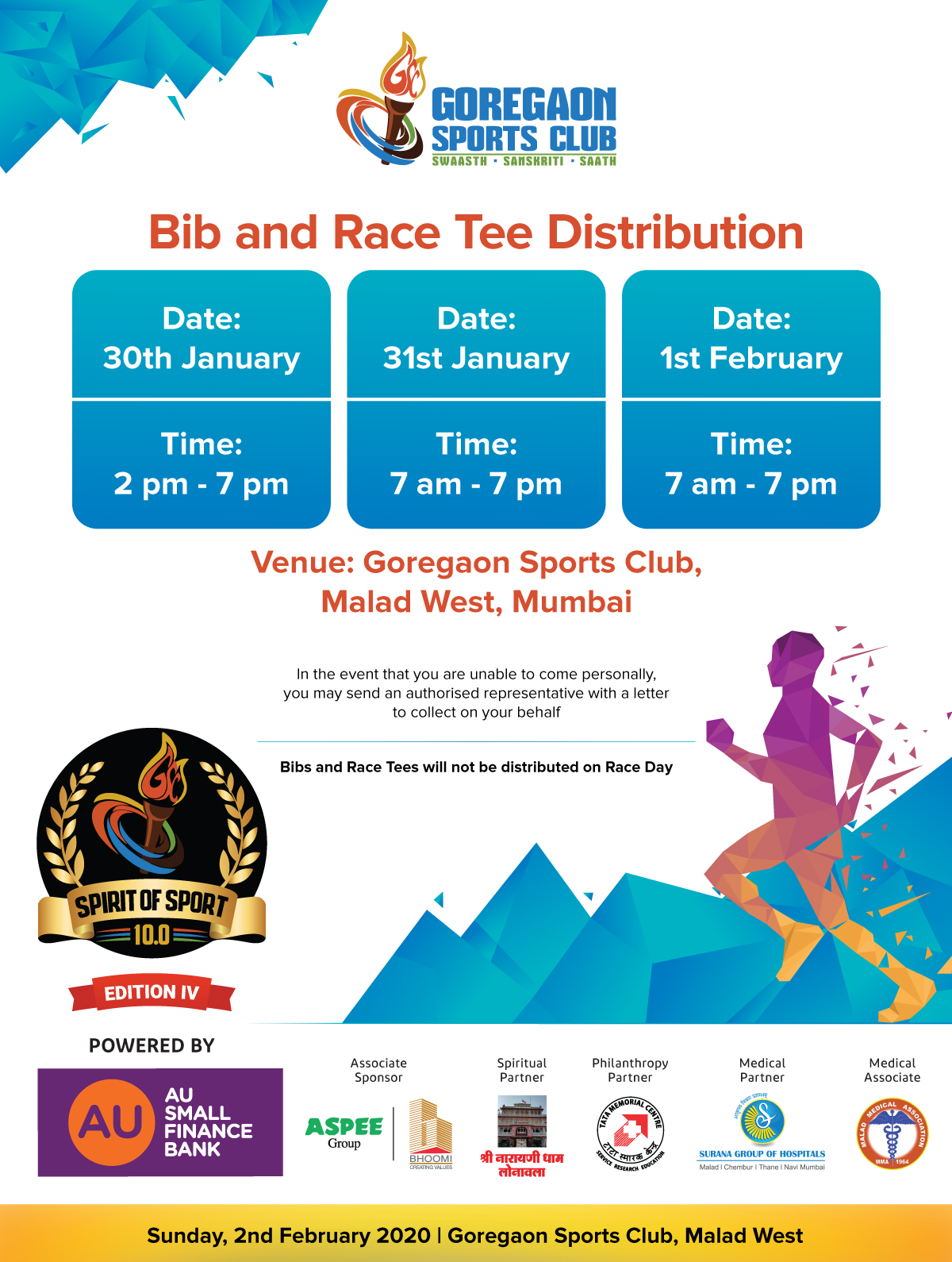 Goregaon Sports Club is delighted to announce the Fourth Edition of its annual Road Race, Spirit of Sport 10.0 , on Sunday, 2nd of February, 2020.
To add to the fun, this year we have introduced a NEW RACE DISTANCE ! The Spirit of Sport 10 Miler Race ( 16 Kms ) !! If you are of a mind to extend yourself beyond our regular 10 Kms distance, then this is the race for you. Set entirely in the Mindspace area, we have designed this to be run in two loops of 8 Kms each.
Spirit of Sport 10.0 continues to feature the following :
10 Kms Race Timed
05 Kms Race Timed
03 Kms Fun Run / Walk
Goregaon Sports Club and Spirit of Sport 10.0 have had a long relationship with promoting Cancer Awareness and in supporting the Tata Memorial Hospital. This year too, we will be adopting the cause to spread awareness about this dreaded disease. As in the past we hope to make a donation to support the worthy activities undertaken by the Hospital.
We are looking forward to welcoming all our Runner Friends once again on the 2nd of February !!
See You Soon at Goregaon Sports Club !!