BDG LifeSciences (OPC) Pvt. Ltd. is an expert in conducting Training, Novel Research Projects, Workshops & Online Courses in technologies of Bioinformatics. Started in 2010 to date, we have successfully trained hundreds of participants who were not only students but scientists, faculties, professors, company executives, etc from India as well as other countries.
As we believe in a different way of learning which is HANDS-ON PRACTICAL SESSIONS our workshops are unique because participants perform on their own computer/laptop on software/servers, so it is the practical application of technology which is the main reason for our success where we have conducted 100+ workshops around the world on the latest technologies of Bioinformatics especially Drug Discovery & Designing, MD Simulations, NGS Data Analysis and Gene & Genome Editing by CRISPR/Cas9.
After several successful workshops in Kuala Lumpur & Langkawi, we are glad to announce 2-day Technical Certificate Training in Next Generation Sequencing Data Analysis | Whole Genome (DNA) Seq, RNASeq & MetaGenomics in Kuala Lumpur, Malaysia.
It will be an extensive 2-day training program for which participants have to bring their own laptop having Windows/Mac/Linux so the participants can use that for running the processes on their own computer systems- HANDS-ON with complete learning of Next Generation Sequencing Data Analysis. The course will be of great help to students/ researchers/ faculty/ scientists in learning this latest science and technology. To see the pictures of our previous events
click here
and
click here
. For all our upcoming events
click here
and for previous successfully completed workshops
click here
. To view the video feedback of our previous events kindly visit our
YouTube Channel
COMPLIMENTARY
Tea/Coffee & Snacks for 2 days of the workshop.
Workshop Material
Handouts
Papers of Technology
Certificate
TRAVEL, ACCOMMODATION & FOOD YOU HAVE TO MANAGE ON YOUR OWN
TOPICS
Introduction to Bioinformatics
Understanding Genomics and Bioinformatics
Various Databases, Browsers and Tools (NCBI; e.g. Gene Bank and PubMed, ENA, UCSC, BLAST etc.).
Gene Finding and Genome Visualizations.
Data Retrieval (e.g. Searching SRA Data from NCBI).
Introduction to NGS.
Various NGS Platforms (Video)
Discuss the Advantages and Limitations of the Sequencing Technology and Role of Bioinformatics
Various File Formats in NGS
Reads Quality Check
Alignment of Reads using Reference Genome
Mapping of Aligned Reads to the Reference Genome
Variant Calling/ Variant Detection for Mutations
Introduction to the Unix/Linux environment (Important Commands).
Whats is MetaGenomics?
Evolution of Metagenomic Sequencing
Amplicon Sequencing and Shotgun Sequencing
What is 16s rRNA Sequencing?
PRACTICAL APPLICATION- In the workshop, we will perform 3 experiments to analyze the example RNASeq, DNASeq & MetaGenomics. Hands-on exercises will be performed individually using software tools on your own laptops. No prior software experience is required.
SCHEDULE | DAY 1
EXPERIMENT 1
In this lesson, we will focus on the SNPs and Variant Calling (VC) of the DNASeq data and cover:
Deal with the raw data for quality evaluation and filtering
Map reads to the reference genomes, call SNPs and predict their phenotype consequence
Alignment to a reference genome, SNPs and In-dels Calling of next generation DNA data
SCHEDULE | DAY 2
EXPERIMENT 2
In this lesson, we will focus on the Differential expression of Genes (DEGs) of the RNASeq data and will cover:
Upload Data
Convert File Format
Align Reads To Reference Genome
View The Mapped Reads In JBrowse
Count Reads Per Gene
Test For Differential Expression
Differential Gene Expression
MDS Plot
MA Plot
Volcano Plot
Parallel Coordinates and Heatmap
Investigate Differentially-Expressed Genes
Chord Diagram
EXPERIMENT 3
In this lesson, we will focus on the MetaGenomics Analysis in 16S rRNA | Amplicon Sequencing Data Analysis (OTUs) and will cover:
File Optimization- Loading of data & optimizing it according to our experiment.
Quality Control- Check sequencing quality
Sequence Alignment- Grouping/Alignment of reads
Extraction of Taxonomic Information- Operational Taxonomic Units (OTUs)- Clustering Sequences
Visualization- Examine diversity of species/taxa present within a single sample, Comparison of species/taxa diversity between two samples & Taxonomic Diversity- How many species are in a sample? What are the differences in species between samples?
SPEAKERS/TRAINERS: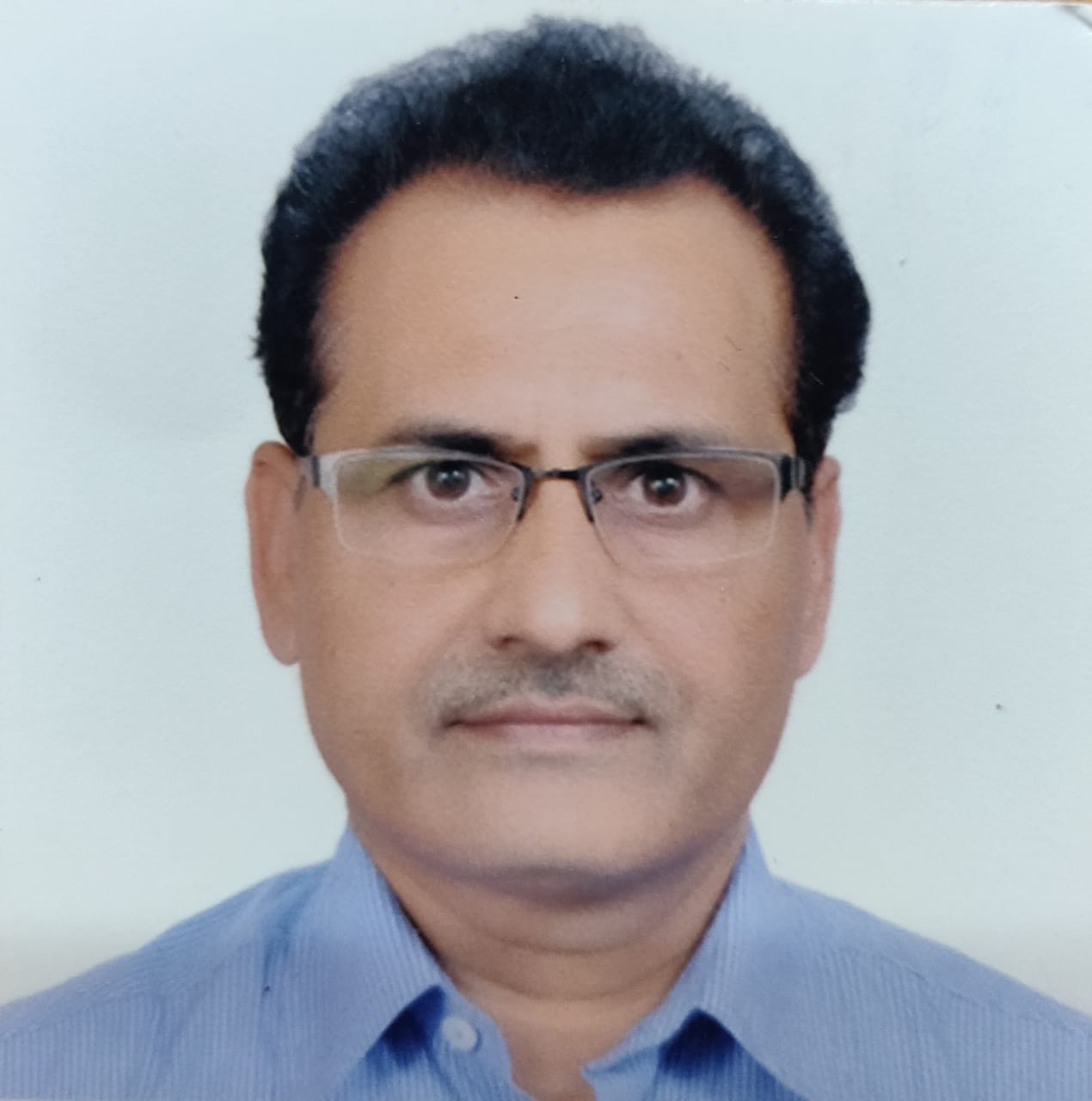 Dr. Pushpendra Saraswat, PhD
Director, Central Research Laboratory,
Mahatma Gandhi University of Medical Sciences & Technology,
Jaipur, India
With 26 years of experience, Dr Pushpendra is a Professor in Pharmaceutical Research and is Director of Central Research Lab in Mahatma Gandhi University of Medical Sciences & Technology (MGUMST), Jaipur, Rajasthan, India.
His expertise is in the latest era of Genomic Medicine; Next Gene Sequencing (NGS) for Pre-Implantation Genetic Diagnosis/ Screening (PGD/PGS), Cancer, Infectious disease diagnosis, etc. using Ion Torrent Personal Genome Machine (PGM) and Illumina Sequencing.
Asif Naqvi
Director & CEO
BDG Lifesciences (OPC) Pvt. Ltd, India
Asif Naqvi is originally from India and is the Founder & Director of BDG Lifeciences (OPC) Pvt. Ltd, India formerly known as BioDiscovery Group, India. He has a specialization degree in Biotechnology from AMITY University, India and has a nine-year plus experience of research, marketing and management in bioinformatics & in-silico approaches, especially drug discovery technology and molecular modeling which makes him a significant facilitator of the advancement of scientific progress in general, and drug design in particular.
He has put together more than 60 research articles, presentations, seminars and training around the world, including his home country India. His workshops and training programs garnered appreciation in countries such as Malaysia, United Arab Emirates, Mexico, Egypt, Sudan, and Iran.
The scope of his work includes planning, creating, strategizing ideas and programs. In addition, he has been organizing, managing, conducting and supervising programs such as research projects, training, and workshops. While the programs are conducted both online and onsite, they range from one to seven days.
Students, faculty members, research scholars, academicians, scientists, executives from the companies working in the spheres of life sciences, biotechnology, bioinformatics, and pharmaceuticals have attended his programs in India and abroad.

He has designed research programs, training, and workshops for domestic and international clients, and successfully executed such projects with impressive and satisfying results. Some of the major accomplishments include business development around the world through unique marketing strategies, communication skills, and event management.
Innovation and evolution is the key to progress, and he has applied these two principles, among others, in the strategic expansion of his work and organization- BDG Lifesciences by including workshops and training in NGS Data Analysis as well as Gene & Genome Editing by CRISPR/Cas9 around the world.
He is an expert in molecular editing software along with molecular docking and simulations. He was nominated for the Young Entrepreneur Award organized by The Economic Times, India and trademart, India, in 2012. He is an Expert member of the board of studies for the Department of Bioinformatics, Karunya University, India and Industry Expert for Board of Studies & Research in Bio & Nano Technology, Guru Jambheshwar University of Science & Technology, Hisar, Haryana, India.
TARGET AUDIENCE
Student: Bachelor, Masters, Ph.D., MBBS, MD students as well as Faculty and Professors from Microbiology, Biochemistry, Biotechnology, Immunology, Medicine, Pharmacy, Pharmaceutical Chemistry, Biomedical Technology, Genetics, Bioinformatics, Plant Science and Life Sciences.
Professionals: Resident Doctors, Biotechnology, Bioinformatics, Medicine and Pharmaceutical scientists from industry, academia, and regulatory agencies. Hands-on exercises will be performed individually using software tools on your own laptops. (no prior experience required).
QUERIES
eMail- workshops@bdglifesciences.com
For a quick response, just WhatsApp: +917017955472
T & C
Kindly make English as your default language of the computer system.
The invitation letter for the visa will be provided only when you register and pay.
While buying the ticket choose the right category of registration in which you fall. If you register under the wrong category then your registration will be invalid and NO REFUND WILL BE MADE IN THIS CASE. This is your mistake and the company is not responsible for it.
Once registration is done it is NON-REFUNDABLE/NON TRANSFERABLE.
Once you register we will send you Welcome email 5 days prior to the event. This email will have all detail of files, software, etc.
You need to follow the instructions in the welcome email and prepare your system accordingly.
If you do not turn up for the training session on any day then NO CERTIFICATE WILL BE AWARDED TO YOU.
Timings are to be strictly followed- If you are late for more than 15 minutes from the start then you will not be allowed to enter on that particular day.
The certificate will be given only when you attend all sessions and of the category in which you have registered.
Please bring your PHOTO ID of College/ Department/ Institute/ University/ Company for verification.
Please bring the PRINT OUT of the ticket which you have got after registration. We need a HARD COPY. Without PHOTO ID and PRINT OUT of ticket entry will not be given.
Our workshops depend on participants who register hence if we do not achieve our break-even to conduct the event we cancel the event. In this case, the amount of the registration will be refunded and not the payment gateway charges.
In case the date of the event changes and you do not want to join on those dates and ask for a refund, then only the ticket amount will be refunded and not the payment gateway charges. This amount is charged by the payment gateway and is not collected by BDG Lifesciences hence that amount will not be refunded.
The venue of the event can be changed depending on the decision of the management of BDG Lifesciences (OPC) Private Limited.