The DevOps Master Architect Workshop
A comprehensive hands-on workshop
72hours of the instructor-led, live online hands-on workshop.
You can upskill yourself from the comforts of your own home

Choose from our weekend or weekday batches
In-depth coverage of Basic to Advanced topics, ideal for beginners both freshers and experienced
Exclusive Access to workshop videos, code examples, and programming assessments
This detail master workshop includes 11 certifications across Docker, Kubernetes, Jenkins, Puppet, Ansible, Chef, Terraform, AWS Cloud formation, Nagios, Git, & InSpec
Participants who successfully complete the workshop would be awarded a digital and verifiable certificate titled "DevOps Master Architect " hosted on certifyme.online
Brochure link: https://bit.ly/3aUgguX
Event website http://www.devopsmaster.in/
We understand that learning is never complete without tailoring to your needs. Hence this program includes 1X1 personalized coaching for 3hrs per person and is a unique feature of this Master workshop. Enroll now to avail of this unique opportunity.

Class Schedule:
On all Saturday and Sunday for 8 weeks of the course we meet at:
7 ~10 PM IST - Live Training

10 ~ 11:30 PM IST - Doubt Clearance

About the Trainer

Anju M Dominic Trainer | Speaker | Author
Anju M Dominic is a well accredited professional corporate trainer and consultant in the field of DevOps. She has conducted over 50+ hands-on workshops across different product and service companies. She is also a trainer/author across various training companies including PluralSight, Edureka, KnowledgeHut, etc. She is currently the Principal consultant and founder of QuadraLogics, a boutique training/consulting firm. Anju is well known for her contributions to technical articles which includes two books and several whitepapers in the field of software engineering. She is also a regular speaker for many DevOps and Agile conferences.
Our Trusted Sales Partner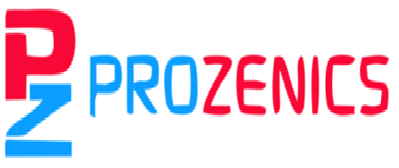 Email : info@prozenics.com
Phone +91 9884061174