The DevOps For Managers Workshop
A comprehensive hands-on workshop
24 hours of the instructor-led, live online workshop.
You can upskill yourself from the comforts of your own home

Choose from our weekend or weekday batches
In-depth coverage of DevOps concepts
Participants who successfully complete the workshop would be awarded a digital and verifiable certificate titled "DevOps Leader " hosted on certifyme.online

Brochure link:
Class Schedule:

On all Saturday and Sunday for 4 weeks of the course we meet at:
7 ~10 PM IST - Live Training
Calendar
Nov 7th & Nov 8th - Week 1
Nov 21st & Nov 22nd - Week 2
Nov 28th & Nov 29th - Week 3
Dec 5th & Dec 6th - Week 4
Note: No classes is scheduled on Nov14 th and Nov 15th as it's Diwali
About the Trainer

Anju M Dominic Trainer | Speaker | Author
Anju M Dominic is a well accredited professional corporate trainer and consultant in the field of DevOps. She has conducted over 9+ hands-on workshops across different product and service companies. She is also a trainer/author across various training companies including PluralSight, Edureka, KnowledgeHut, etc. She is currently the Principal consultant and founder of QuadraLogics, a boutique training/consulting firm. Anju is well known for her contributions to technical articles which includes two books and several whitepapers in the field of software engineering. She is also a regular speaker for many DevOps and Agile conferences.
Our Trusted Sales Partner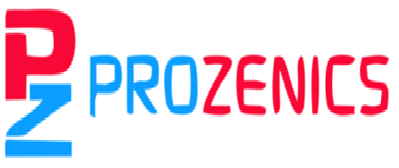 Email : info@prozenics.com
Phone +91 9884061174