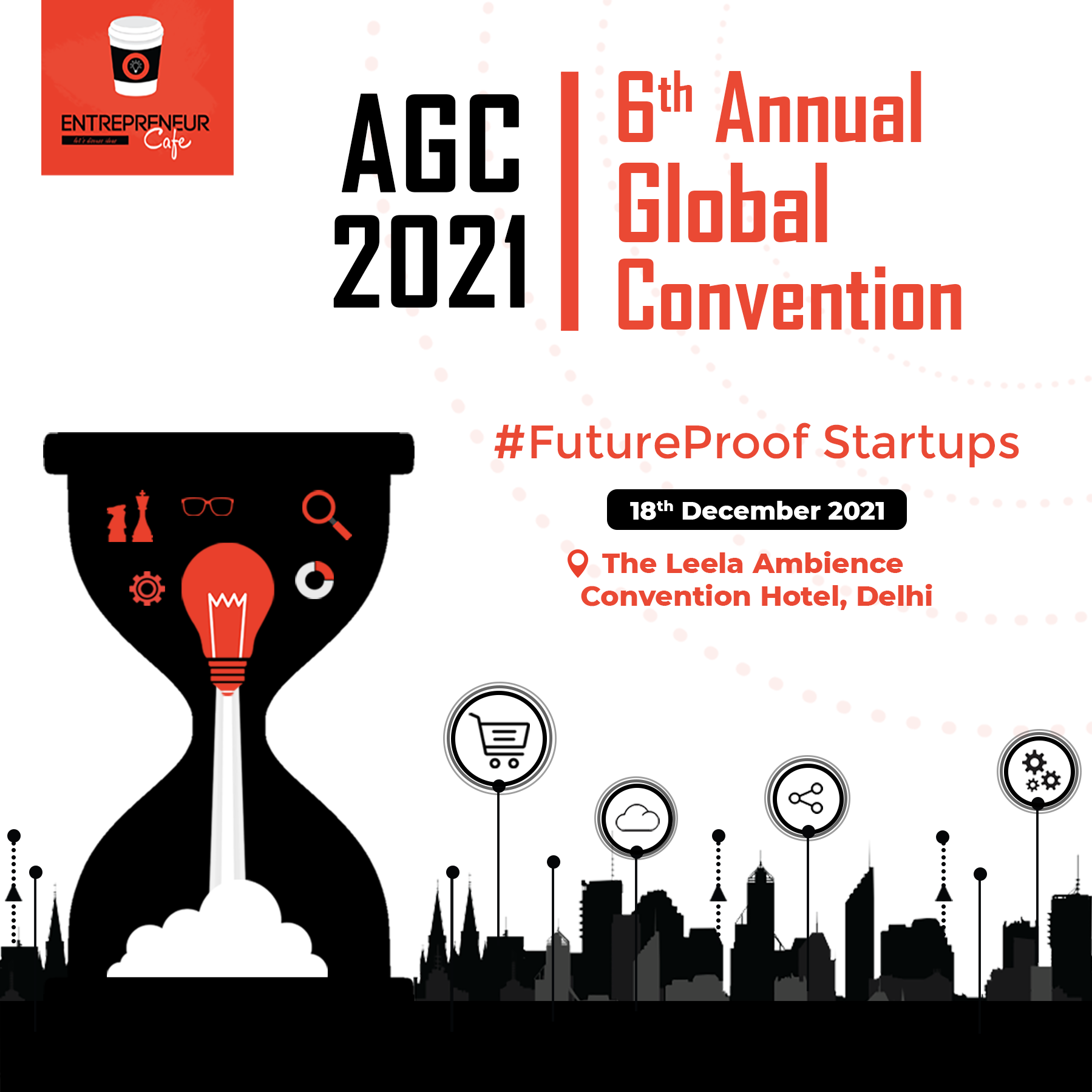 Are You looking for a place to network as an entrepreneur with Investors, Businessmen, Policy Makers & Changemakers?
You have found the right platform for it!
Entrepreneur Cafe's 6th Annual Global Convention is bringing you an opportunity to network on a global platform. This entrepreneurial networking event happens on 18th DEC 2021 at The Leela Ambience Convention Hotel, Delhi.
Since 2014, Entrepreneur Cafe has become among the world's largest network of entrepreneurs which last year attracted 45,000+ members from 28 countries.
We promise to give you the following on the ticket price charged.
1) Full pack breakfast
2) Lunch
3) Networking sessions
4) Direct investors meetup
5) Access to all the pannels of the day
Whom to Expect at the event?
1) VC Investors
2) Govt Officers
3) Top Executives from top global companies
4) Policy Makers
5) Entrepreneurs
A small glimpse of speakers lined up. Many more such amazing speakers & sessions are lined up, But we keep that to be a surprise. It just takes only one small step to know more! What's that? Book your seat today at #AGC2021. Be a part of a community where people believe in growing together and working together. Learning from each other.